Manga Beach is the latest casino game from Bet9ja. It's a colourful and exciting game that will keep you entertained for hours.
With great graphics and sound effects, this is one game you don't want to miss out on.
So come on down to Bet9ja and try your luck at Manga Beach!
You never know; you might just hit the jackpot!
The Game
Manga Beach is a popular bet9ja casino game that offers players an exciting and immersive gaming experience.
Designed to be played on mobile devices, this scratchcard game features a simple interface that allows users to navigate between the various sections of the game screen easily.
To start playing, users must first select their bet amount by clicking on the bet9ja icon at the bottom of the screen.
They can then reveal each section of the scratchcard by scratching off one of the nine spaces using their finger or stylus.
Each space conceals a different symbol, such as numbers, letters, or signs, and it is up to players to match these symbols to win.
With its engaging gameplay and exciting rewards, Bet9ja casino games like Manga Beach are an increasingly popular choice for gamers looking for a fun and rewarding casino experience on the go!
Starting the Game
To begin, press 'Place Bet', press the Space Bar or click on the central area. Any of these options will action the purchase of 1 or more cards as defined by the values shown in the Stake and Auto Play fields.
How To Play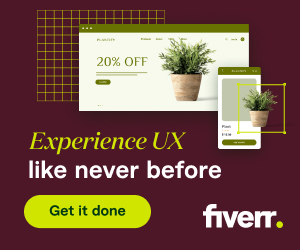 Select your stake value either using the up and down arrows in the Stake field, or by typing the amount into the Stake field and pressing Enter or clicking on any blank area of the game screen. The Stake amount displayed is the stake you are placing on a single card.
The Auto Play field allows the purchasing of multiple cards. The default for this field is 1.
To purchase only one card, ensure that this field is set to 1. To purchase more than one card, enter the number required either using the up and down arrows in the Auto Play field, or by typing the required number into the Auto Play field. The total currency amount that will be removed from your available balance (assuming Auto Play is not stopped) is the Stake amount multiplied by the number of Auto Plays selected.
Click on the Place Bet(s) button. One scratchcard will be purchased and the single Stake amount will be removed from your available balance. If you purchased multiple cards using the Auto Play functionality, this will be the first of your purchased cards.
Reveal the symbols on your card either by clicking on each individual card or by pressing 'reveal all'.
 Once all symbols on your card have been revealed, if you purchased multiple cards using Auto Play, your next scratchcard will be purchased and the single Stake amount will again be removed from your available balance. This will continue until the specified numbers of Auto Plays have been actioned or Auto Play is stopped.
Turbo Mode – There is also a Turbo facility. This speeds up the uncovering of the symbols. Click on the buttons to turn the facility on and off. When Turbo is on, the 9 sections are uncovered more quickly.
Lines & Payouts
This table shows the 7 game symbols. On each symbol is the potential win amount for a single winning line of that symbol. A winning line occurs when 3 identical symbols appear vertically, diagonally or horizontally. If there are multiple winning lines, the single win amounts are added together.
3 Brunettes in a yellow
bikini in a row= 1000 x stake
3 Pink haired girls
in a row= 4 x stake
3 Girls with a life ring
in a row= 50 x stake
3 Blonde haired girls
in a row= 2 x stake
3 Purple haired girls
in a row= 15 x stake
3 Girls with sunglasses
in a row= 1 x stake
3 Green haired girls
in a row= 10 x stake
If you have a winning line, the payout you receive for the line will be the value shown on the corresponding symbol. If there are multiple winning lines, the single win amounts are added together.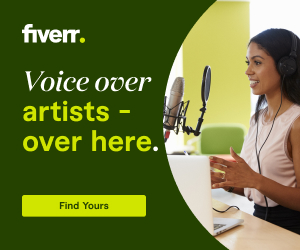 Winning Bets
A winning bet only occurs when 3 identical symbols are found in a row, either vertically, horizontally or diagonally. Once all 9 sections have been uncovered, any winning symbols will flip over, and show the word 'Win'. A message is then displayed showing the total amount you have won.
Game Controls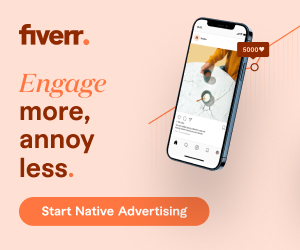 Place bet: One stake has been set; click to engage the game/turn.
Stake adjust (< or >): Click to increase or decrease the stake.
Turbo (on or off): Click on or off to engage turbo mode
Auto Play (< or >): Click arrows to select number of times you want the game to automatically play.
Sections (1 to 9): Click on each section to reveal
Reveal All: Click to reveal all section simultaneously
Other Bet9ja casino games include: 49Ja|African Roulette|Africa Wild|American Roulette|Ayo|Bollywood Nights|Candyland|Cards Hi-Lo|Champions|Classic Baccarat|Classic Blackjack|Classic Roulette|Colour Trail [Mobile]|Dr. Jekyll's Keno|Dragon Fortune|European Roulette|Fruit Slash|Hi-Lo Trips|House of Dracula|Jacks or Better 100|Jewels of Anubis|Lucky Dice|Manga Beach|Mahjong Mazzetti|Mazzetti|Mystery Mansion|One Night in Vegas|Old West|Pirate Instant|Pirate Island|Punto Banco|Pyramids of Anubis|Queen Cleopatra [Mobile]|Red Dog|Reel Assault|Royal Hi-Lo|Santa's Gifts|Scratchcards [Mobile]|Sette e Mezzo|Six Dice [Mobile]|Spin and Win|Spin and Win Boost [Mobile]|Sushi Slash|Take the Shot Euro Finals|The Big Match|Toto Keno|Triple Diamonds [Mobile]|Turkish Nights|Tutti Frutti|Wall Street|Wild West Hi-Lo
Manga Beach is an interesting scratchcard game that can be fun and rewarding to play. The game has a unique theme and an easy-to-use interface.
Players who are looking for a new scratchcard game to try should definitely check out Manga Beach.
How to get Bet9ja's old mobile is a question that some Nigerian punters have been asking. The old version of the Bet9ja mobile app is still accessible and can be downloaded from the internet. However, it is essential to note that the new Bet9ja mobile app is currently the recommended version. This is because the new app has more features and is more user-friendly. However, if you do prefer to use the old version of the app, then you can follow these steps:
1) Go to the Bet9ja website on your mobile device.
2) Scroll down to the bottom of the page and click on the 'Old Mobile' link.
3) You will be directed to a page where you can download the old app.
4) Once the app has been downloaded, install it on your device and launch it.
5) You will now be able to access all the features of Bet9ja's old mobile.
Bet9ja is one of the most popular sports betting platforms in Nigeria. To welcome new customers, they offer a 100% deposit bonus of up to ₦100,000 when you use the Bet9ja promotion code YOHAIG. Some terms and conditions apply, so be sure to check those out before you sign up. Bet9ja offers a wide range of sports betting markets, and their mobile app makes it easy to place bets on the go. So whether you're a seasoned bettor or just getting started, Bet9ja is worth checking out. Thanks for using the Bet9ja promotion code YOHAIG!