Yes, you can withdraw money from your Bet9ja account to your OPay wallet; on the option to choose your bank account to add OPay or Paycom, then add your account number, remember that your account name must be the same as the OPay wallet account name.
Can I open OPay without BVN?
Yes, you can get it with OPay. You can open an account without a BVN and use that account to fund your Bet9ja account.
Remember that there will be a limit on an opay wallet without a BVN, and you will have limits when you want to deposit to your opay wallet that is not yet verified with BVN.
Can I use my OPay account without BVN?
Yes, you can make transactions with your opay account without BVN. However, they are limited to 250,000 in an OPay wallet without BVN.
Can OPay receive dollars?
Yes, in 2020, OPay partnered with world remit to enable its users to receive money from Canada, the UK, and America; if you have an OPay account, all you have to do is make sure it has been upgraded to KYC2 level.
All OPay clients who have reached KYC 2 level or higher can instantly use the service it launched in September 2020. In addition, downloading the OPay app from the Google Play or iOS store will enable new users to use the service after upgrading to KYC level 2 quickly.
Does OPay buy airtime?
Yes, you can buy airtime with OPay; they offer a discount on all airtime purchases with the app.
Does OPay have an account number?
Yes, OPay has an account number. To fund your OPay account via another bank, you will need to locate your OPay account number.
The simplest way to locate your OPay account number is by knowing the number you used in opening the opay account.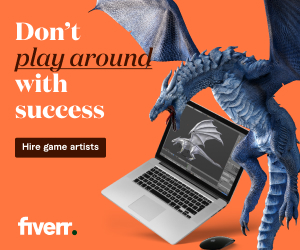 For example, let us say that the number you used to open your OPay account is 091223389XX. Your account number then becomes the number of the OPay registered number 91223389XX, which is the phone number without the zero.
Does OPay have an ATM card?
Yes, the OPay debit card was released in July 2021 as a quick and straightforward way to make online and off purchases. OPay debit cards are actual cards that its owners may use to make purchases, pay for subscriptions abroad, get cashback, and receive a ton of additional goodies from their OPay wallet.
How do I transfer money from USSD to OPay?
Several banks allow you to use their USSD to fund your OPay account with gtb. It is straightforward.
Here is an easy step to fund your OPay wallet using GTB USSD code *737#
1 Dial 73722#.
2. Select mobile money
3. Enter the amount
4. Enter your OPay Account No (Phone No)
5. Select OPay
6. Enter your mobile USSD PIN to complete the transaction
Ten Reasons To Use OPay
1. OPay is a mobile-based platform that allows users to pay bills, order food, and groceries, and send and receive money.
2. OPay is available in all 36 states in Nigeria and has over 300,000 mobile money merchants.
3. OPay is a one-stop shop for all your payment needs.
4. OPay allows you to enjoy financial and social inclusion without regard for physical borders or boundaries.
5. OPay is licensed by the Central Bank of Nigeria and is regulated by the Nigerian government.
6. OPay has millions of users who daily rely on it for their payment needs.
7. OPay is easy to use and can be accessed from anywhere in the world with an internet connection.
8. OPay has a user-friendly interface that makes it easy for anyone to use.
9. OPay offers 24/7 customer support if you need assistance using the platform.
10. OPay is the perfect solution for those who want to simplify their payment process and access a variety of services all in one place.