Who doesn't love a classic blackjack game? The suspense of waiting for the dealer to reveal their cards, the thrill of potentially winning big… It's no wonder this casino game is one of the most popular.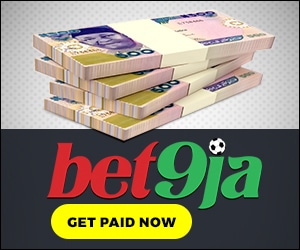 And at Bet9ja Casino, we've got all the classic blackjack action you could ever want! Whether you're a seasoned pro or just starting, we've got tables to suit every level of player.
Plus, with our online platform, you can enjoy classic Blackjack anytime, anywhere – perfect for those moments when you need a quick fix of casino action!
Ready to give it a try?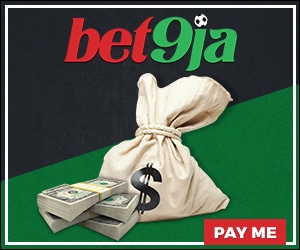 Head over to our website now and start playing Bet9ja!
If you do not have an account, here is how to register with the Bet9ja registration bonus YOHAIG, which would give you bonus deposit funds of up to ₦100,000.
The Game
The game's goal in Classic Blackjack is to beat the dealer by achieving a hand value of either 21 or less than 21 but more significant than the dealer's hand.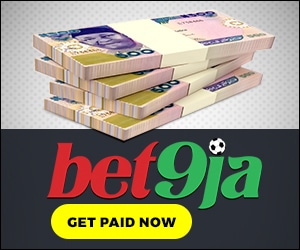 Cards
Eight standard decks of cards are used, re-shuffled after each round. Each deck is made up of 4 suits;
Hearts
Clubs
Spades
Diamonds
Each suit has 13 cards. Each card has a numeric value, as shown below;
| | | | | | | | | | |
| --- | --- | --- | --- | --- | --- | --- | --- | --- | --- |
| 2 | 3 | 4 | 5 | 6 | 7 | 8 | 9 | 10, J, Q K | A |
| 2 | 3 | 5 | 5 | 6 | 7 | 8 | 9 | 10 | 1 & 11 |
Ace can be used as 1 or 11. A hand that includes an Ace has two values, a complex value, and a soft value, and can be played either. E.g., if the hand contains an Ace and a 7, the hand can be played as either a hard eight or a soft 18.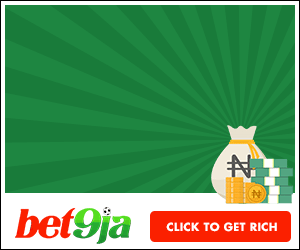 Definitions
| | |
| --- | --- |
| Blackjack | A two-card hand dealt during the first deal, whose value is 21. |
| Bust | A hand that exceeds 21 and therefore loses. When a player hand Busts, the hand immediately loses regardless of the dealer's hand result. |
| Double Down | (Player hands only). If you Double Down, you are betting that your hand can be won with one more card. Double Downs cannot be used on a Blackjack hand. You can only Double Down on the first two cards in your hand. After that, the original bet is doubled (a second chip appears), and you receive one more card. |
| Hit | Take another card (on hands where you do not have Blackjack). You can Hit as often as desired until you Stand or Bust. |
| Push | A tie, where the player's hand and the dealer's hand have the same value. |
| Split | (Player hands only). If you are dealt two cards of the same value (e.g., two 6's or a King and Queen), the hand can be split into two separate hands. |
| Stand | Refuse any more cards (on hands where you do not have Blackjack). |
How to Play
Select the value of your chips. The currency will reflect the currency of your account. To select a chip value, click on the chip of the value you require. The following chip values are available: 10, 50, 100,250, 500, 10k and 10k. By default, the five-chip is selected.
There are five betting spots available on the table, and you can bet on as many of these as you wish. Place your chips on a betting spot by clicking on it. Each click will place a chip of the selected value on the spot. Different chip values may be used by changing your chip selection.
If you play multiple hands, each betting spot will be treated as an individual bet, and each of your hands will be played against the dealer's hand individually. An arrow will appear above the active player's hand.
Once you are happy with your selection, click on the Deal button, and your bet(s) will be placed.
Two cards are dealt; face up to each of the betting spots you selected. The dealer also has two cards, the first face down and the second face up. If any of your hands have a total value of 21, e.g., a ten and an Ace, it is deemed a 'natural Blackjack,' the highest hand. Your hand will be immediately marked as a Blackjack and will not be included in further play as you cannot beat it.
Game Controls
Game controls are as follows;
Chips: select the stake you wish to place on the table;
Deal: once stakes have been placed onto the table, pressing deal will engage the game;
Hit: click, and another card is dealt with your hand;
Stand: click to stay with the current cards in your hand;
Double down: click to double your stake but is the last act you can make with that particular hand;
Split: click for a hand with two even-valued cards split to be made into two separate hands;
Rebet: click to repeat the previous bet;
New Game: click to start a new game
Speed: adjusts the speed at which the cards are dealt;
Undo: undoes the most recent stake alteration;
Redo: click to restore undo
Clear: Click to clear all chips from the table.
Table Limits: click to choose table limits.
Win or Lose
If your hand either equates to 21 or is closer to 21 than the dealer is, you win. If your hand equates to more than 21, you lose. If the dealer's hand equates to close to the 21 that you are, you lose.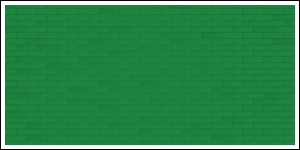 Here are some other casino games that you might like:
49ja Game
African Roulette
Africa Wild
American Roulette
Ayo Game
Bollywood Nights
Candyland
Cards Hi-Lo
Champions
Classic Baccarat
Classic Roulette
Colour Trail
Dr. Jekyll's Keno
European Roulette
Fruit Slash
Hi-Lo Trips
House of Dracula
Jacks or Better 100
Jewels of Anubis
Lucky Dice
Mahjong Mazzetti
Manga Beach
Mazzetti
Mystery Mansion
Old West
One Night in Vegas
Pirate Instant
Pirate Island
Punto Banco
Pyramids of Anubis
Queen Cleopatra (Mobile Version)
Red Dog
Reel Assault
Royal Hi-Lo
Santa's Gifts
Scratchcards (Mobile)
Sette e Mezzo
Six Dice (Mobile)
Spin and Win
Spin and Win Boost (Mobile)
Sushi Slash
Take the Shot Euro Finals
The Big Match
Toto Keno
Triple Diamonds (Mobile)
Turkish Nights
Tutti Frutti
Wall Street
Wild West Hi-Lo
Many Bet9ja users have been struggling to access the old mobile version of the site. The good news is that there are a few ways to get around this. One way is to type in the URL of the old site into your mobile browser. This should take you to the old version of the site. Another way is to download the Bet9ja app. Once you have downloaded the app, you can access the site's old mobile version. Finally, if you still have trouble accessing the old site, you can try contacting customer service for help. With a little effort, you should be able to get back to using the old Bet9ja mobile site in no time.
As you can see, Classic Blackjack is a relatively simple game that players of all experience levels can enjoy. However, if you're looking for a casino game that offers plenty of excitement and the chance to win big payouts, Classic Blackjack is worth checking out.
Thanks for reading, and we hope you enjoy playing this classic card game!