Bet9ja Casino's Colour Trail is an excellent option if you're looking for an exciting casino game on your mobile device. This unique game combines elements of chance and strategy and keeps you entertained for hours.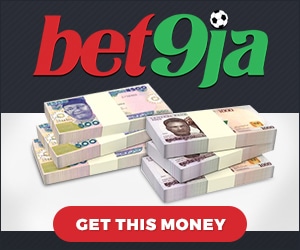 Read on to learn more about the game's rules and how to start playing Bet9ja today.
Good luck!
The Game
A three-dimensional trail/knot is a simplified version of the classic Roulette game in Colour Trail.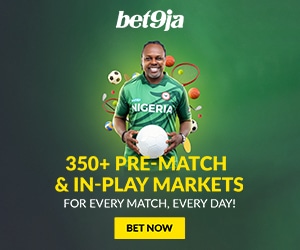 The game is broken into three sections, each with a different colour and set of numbers. For example, the 7's Bet is in the triangle formed by the red, blue, and yellow intersections. Standard group betting options for Odd/Even and Low/Mid/High can also be found.
List of Bets
Specific numbers (Blue 1, 2, 3, 4, 5, 6, 7) (Red 1, 2, 3, 4, 5, 6, 7) (Yellow 1, 2, 3, 4, 5, 6, 7).
Colours = Red, Yellow, Blue
Ranges = Low, Mid, High
Odds & Even
And a "7's" bet (in the centre of the colour scheme) where any of the 3 number 7's counts.
To Start the Game
Starting the game is done by selecting the stake amount you wish to place on the given betting options and pressing 'Start' on the right side of the screen.
How to Play
First, select your stake from the right side of the screen. Stake options range from 0.1, 1, 5, 10, 25, 50, and 100 and are presented as chips. The player can choose to stack chips if they wish to bet an amount not available by one chip on its own.
Second, decide which colour section(s), number(s) or option (i.e. Low/Mid/High/Odd/Even) you want to bet on. Clicking on the preferred betting option(s) to place the selected Bet.
Each time the player places a bet on a specific option, a window shows the odds, the stake amount, and the possible payout. The payout is calculated by multiplying the odds by the stake amount.
Creating a Bet9ja account is easy using the Bet9ja welcome bonus code YOHAIG, which gets you bonus money of up to ₦100,000 for your new Bet9ja account.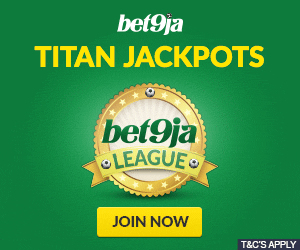 Game Controls
The game controls the following buttons and functions:
Info: Click to view;

Info: click here to view the odds for each possible betting option

Game limits: click to view betting limits, such as a minimum stake, maximum stake, and maximum win.

Chips: click these to choose the desired stake amount;
Start: click on this to spin the wheel.
Rebet: repeat the previous selections and stake;
Currency Symbol: click to view;

Double: this repeats the previous selections but with double the stake;

Autoplay: chose how many times you want to automatically rebet (5, 10, 25, 50, 100, 250);

Same Bet: click to repeat the previous selection

Cashier: click to be taken to the 'deposit' section of 'my account.'

Clear: Clears all selections;
Low 1-2: click here to bet on low numbers.
Mid 2-5: click here to bet on middle numbers.
High 6-7: click here to bet on high numbers.
Odd: click here to bet on odd numbers.
Even: click here to bet on even numbers.
Casino Menu: click to return to the main casino menu.
Here are some other casino games that you might like:
49ja Game
African Roulette
Africa Wild
American Roulette
Ayo Game
Bollywood Nights
Candyland
Cards Hi-Lo
Champions
Classic Baccarat
Classic Blackjack
Classic Roulette
Dr. Jekyll's Keno
European Roulette
Fruit Slash
Hi-Lo Trips
House of Dracula
Jacks or Better 100
Jewels of Anubis
Lucky Dice
Mahjong Mazzetti
Manga Beach
Mazzetti
Mystery Mansion
Old West
One Night in Vegas
Pirate Instant
Pirate Island
Punto Banco
Pyramids of Anubis
Queen Cleopatra (Mobile Version)
Red Dog
Reel Assault
Royal Hi-Lo
Santa's Gifts
Scratchcards (Mobile)
Sette e Mezzo
Six Dice (Mobile)
Spin and Win
Spin and Win Boost (Mobile)
Sushi Slash
Take the Shot Euro Finals
The Big Match
Toto Keno
Triple Diamonds (Mobile)
Turkish Nights
Tutti Frutti
Wall Street
Wild West Hi-Lo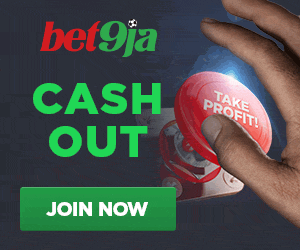 Bet9ja is one of the most popular sports betting sites in Nigeria.
The site offers various bets on sports, including football, basketball, and tennis. While the Bet9ja mobile app is available for download on the App Store and Google Play, some users prefer to access the site via the mobile web. However, the mobile web version of Bet9ja does not offer all of the same features as the app.
For example, placing live bets on the mobile web is impossible. As a result, some users have been looking for ways to access the old mobile version of Bet9ja.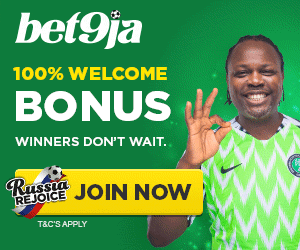 There are a few ways to do this. One option is to use a VPN service that offers Nigerian IP addresses. Another option is to use a mirror site that offers Bet9ja's old mobile. However, it is essential to be careful when using mirror sites, as some may be scams.
Finally, it is possible to find the Bet9ja old mobile APK online and install it on your phone. However, this should only be done from a trusted source, as many fake APKs are circulating online. Whichever method you choose, you should be able to access Bet.
If you're looking for an easy-to-play casino game with plenty of betting options, the Bet9ja Casino Game Colour Trail (Mobile Only) is a great choice.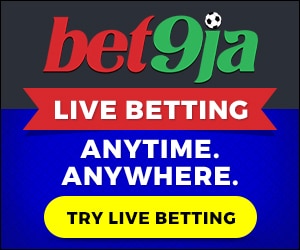 Its simple three-colour design makes this game perfect for players who want to keep things uncomplicated without sacrificing excitement.
So why not give it a try today?