Are you in the mood for some good old-fashioned Wild West action? Then you'll want to check out Bet9ja's new Casino game, Old West. This 5-reel, 20-payline slot machine is packed with excitement and offers a chance to win big bucks. With lucrative bonuses and an interactive gaming experience, Old West will provide hours of enjoyment. So pull on your cowboy boots and head on over to Bet9ja to give it a try!
The Game
Bet9ja's Old West slot game is a five-reel slot machine game that includes a bonus round, jackpot, and autoplay. The game's objective is to win combinations of icons on the 20 paylines. You must successfully shoot targets and win bonus multipliers in the bonus round.
The bet9ja app has been developed over time; the bet9ja mobile version has also changed. The bet9ja old mobile app had a different interface and design. However, since it was optimized for a smaller screen, many features were left out. The new bet9ja app incorporates all the features of the desktop version while still being optimized for a bet9ja mobile player.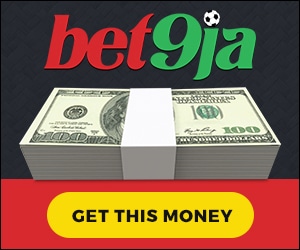 The bet9ja casino game old west uses an approved random number generator to determine the reel symbols for each position on the reel. This makes it difficult to predict what icons will appear in winning combinations. However, by betting on all 20 paylines, you increase your chances of winning. Bonus multipliers can be won in the bonus round by shooting targets. These additional winnings make Old West an exciting and rewarding bet9aja casino game to play.
How To Play
Select the number of coins you wish to bet on each payline (default = 1) And the stake of each coin (default = 5.00) using the up and down arrows at the side. Alternatively you can use the Min and Max buttons next to the 'Coins' field to set it to the minimum (1) or maximum (5)
(Note: To see individual payline illustrations, change the 'Coins' or 'Stake' selected and they will be displayed on screen)
The total stake shows the total amount that will be staked on each spin, and is Coins x Stake x Paylines
Set your Auto Play (if any), this is the amount of spins that will happen the next time you press 'Spin', this can be interrupted, and can be any number from 1-1000
Quick Bets
You can also spin the reels by pressing the space bar. This will spin the reels with the same stake and coin value as your previous spin.
Slot Machine Game Controls
| | |
| --- | --- |
| BetID | The current Bet ID is displayed once a bet has been placed. When viewing your bet history, your games are displayed under their associated Slip ID which is the Bet ID rounded down to the nearest 100. For example, if your Bet ID was 1234567891101, the relevant Slip ID would be 1234567891100. |
| Lines & Payouts | This table shows the potential win amounts and winning line formats for winning lines. |
| Speed | This allows you to control the speed of the game. Click and drag the control to the left to slow, or to the right to speed up. |
| Coins | This field shows the number of coins you are about to bet. Click Max/Min to select the maximum/minimum amount of coins allowed. You may also use the Up/Down arrow button to make your selection. |
| Stake | This field shows the value of your coins. Use the Up/Down arrow button to make your selection. |
| Total stake | This field shows the total amount that will be bet on a single reel spin (coins x lines x stake). |
| Auto Play | The Auto Play field allows consecutive reel spins. To spin once, set this field to 1. To specify consecutive spins, use the control beside the Auto Play field, or type the required number into the Auto Play field. |
| Spin | This button places your bet. |
| Stop | When Auto Play is in use, a Stop button is displayed. If you click on this button or press the Space Bar whilst Auto Play is running, the Auto Play function stops and Auto Play is reset to 1. This allows you to stop Auto Play regardless of how many Auto Play gambles you initially selected or how many remain. Only the wager for each play that has been started or completed will be deducted from your balance. |
Bonus Round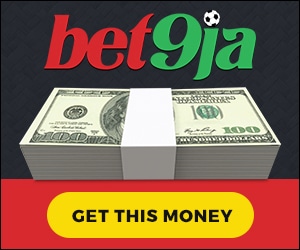 In the bonus round, you can increase your winnings by successfully shooting targets. Each target you hit will earn you a bonus multipler. The minimum being x 0.5, the maximum being x 4. The win amount of each multiplier will be your total stake x the individual win multiplier. The bonus round will end when you miss a shot.
Icons and Paylines
3 or more SCATTER symbols trigger the bonus round
WILD icons can substitute for any icon except SCATTER to make up a winning combination
5 WILD icons in a line to win the jackpot (note: you must be betting on the maximum lines and maximum coins to be eligible)
You can win on up to 20 different paylines
The monetary payout for each individual payline is calculated by multiplying Coins x Stake x the odds payout value for the appropriate number of matched icons
The monetary payout for Bonus wins is calculated by multiplying Total Stake x the odds payout value
If there are multiple wins, the single win amounts are combined.  Bonus wins are added to payline wins
A 'Push' is a payout of the stake multiplied by the Coins value
Other Bet9ja casino games include: 49Ja|African Roulette|Africa Wild|American Roulette|Ayo|Bollywood Nights|Candyland|Cards Hi-Lo|Champions|Classic Baccarat|Classic Blackjack|Classic Roulette|Colour Trail [Mobile]|Dr. Jekyll's Keno|Dragon Fortune|European Roulette|Fruit Slash|Hi-Lo Trips|House of Dracula|Jacks or Better 100|Jewels of Anubis|Lucky Dice|Manga Beach|Mahjong Mazzetti|Mazzetti|Mystery Mansion|One Night in Vegas|Old West|Pirate Instant|Pirate Island|Punto Banco|Pyramids of Anubis|Queen Cleopatra [Mobile]|Red Dog|Reel Assault|Royal Hi-Lo|Santa's Gifts|Scratchcards [Mobile]|Sette e Mezzo|Six Dice [Mobile]|Spin and Win|Spin and Win Boost [Mobile]|Sushi Slash|Take the Shot Euro Finals|The Big Match|Toto Keno|Triple Diamonds [Mobile]|Turkish Nights|Tutti Frutti|Wall Street|Wild West Hi-Lo
If you're looking for an exciting and different online casino game, look no further than Old West. This five-reel slot machine game includes a bonus round, jackpot, and autoplay. With its western theme and thrilling gameplay, Old West is sure to keep you entertained for hours on end. So pull up a chair, put on your cowboy hat, and prepare to hit the jackpot!