If you're a fan of online betting, you've probably wondered if you can play Bet9ja on your phone.
The answer is yes – you can play Bet9ja on both Android and iOS devices.
This article will show you how to download the Bet9ja app and start betting on your phone.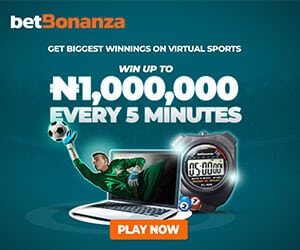 We'll also give you some tips for improving your chances of winning.
So if you're ready to start betting on the go, keep reading!
Does Bet9ja Have A Mobile App?
With the Bet9ja mobile app, Nigerians may have a quick and efficient betting experience. Numerous sports and events are available on Bet9ja mobile, along with markets that meet the betting requirements of African gamblers.
To get the free Android app for Bet9ja Nigeria, you are to follow the instructions listed below: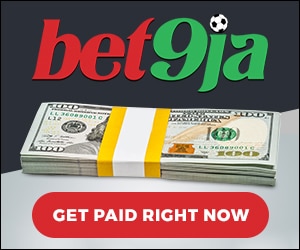 On the official website's menu bar, click "Mobile."
On the new website, you'll be taken to click the "Download Sportsbook" button.
The apk file will be downloaded automatically. Once finished, click the downloaded file, and the installation should occur instantly.
How Do I Bet On Bet9ja Online?
There are primarily two ways to play Bet9ja games. The first way is by using a booking code, which you must present when placing your wager and having the games printed out at any Bet9ja outlet.
The second way is by using a personal online account. If you have a personal account, you won't need to go to a Bet9ja location to place bets or get your matches printed out.
Everything you do online will be done by you alone.
The second approach to playing Bet9ja games is to open a personal account used only for that reason, in addition to going to a physical location.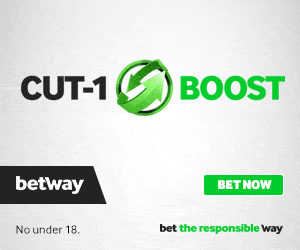 But do you know all the odds and betting codes for Bet9ja? There are explanations for them.
Before considering a bet, you must have financed your Bet9ja account with Quickteller or another provider. Do you possess that?
Let's move on.
The benefits of a Bet9ja personal account are numerous.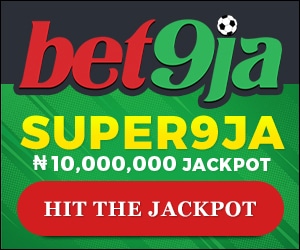 It enables you to stake your games online secretly.
Your earnings are sent directly into your bank account without any tension.
It's simple to finance. To fund your Bet9ja account, you only need cash in your bank account and your ATM card information.
It allows you to "cash out" your winnings before the conclusion of all games. For example, consider the scenario where you chose nine games, of which five have been played, and you are winning.
If an unexpected result from the remaining games occurs, Bet9ja will allow you to "Cash-out" so that you can take a portion of your winnings so far and leave rather than lose everything.
How Can I Play Bet9ja And Always Win?
Making a bet and winning every chance is almost impossible, but you can steadily make hundreds of thousands of naira monthly.
Realize Your Level. Whether you want to acknowledge it or not, betting on football is gambling.
Exercise Discipline.
Start making football game predictions early.
Before you place a wager, do your research.
Avoid placing emotional bets.
Consider Your Gut Feelings.
Get on Bonuses.
Attend the betting climax.
How To Play Bet9ja With Code?
If you want to use Bet9ja with a code, follow these simple steps, and you will be on the site using it without being logged in.
Ways to Place a Bet with code: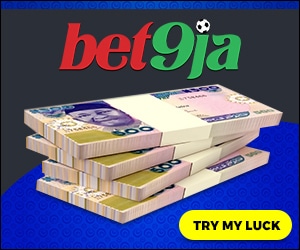 Step 1: Visit www.bet9ja.com
Step 2: DISCONNECT from your account (if you already have one)
Step 3: Decide the options you wish to gamble on.
Step 4: Select "Bet" from the menu.
Step 7: Input the booking number.
8th step: Select "Book Bet."
How To Play Bet9ja Online With My Bank Account?
A bank account is one of the most important things you will need to bet online personally.
Ensure to give correct information when opening a Bet9ja account, as it will make it easier to connect your bank account.
Old Mobile Bet9ja Mobile App
The old Mobile Bet9ja app was easy to use and navigate. It had a straightforward, user-friendly interface with all the features and options easily accessible.
However, it lacked some essential features of the new app, such as live streaming, live betting, and cash out.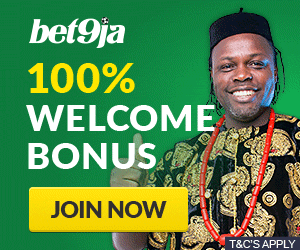 The new app offers a more immersive and engaging experience with HD graphics, animation, and sound. In addition, the new app is more responsive and faster, making it a better choice for those who want to bet on the go.
Overall, the new Mobile Bet9ja app is a significant improvement over the old one and is worth upgrading.
Bet9ja Mobile App
The Bet9ja mobile app is the perfect way to stay up-to-date with all the latest sports betting action.
The app provides everything you need for Android and iOS devices to place bets on your favourite teams, players, and matches.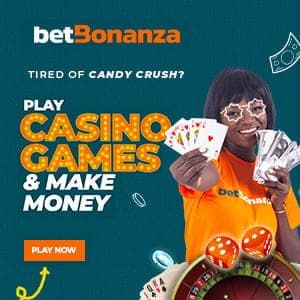 The app also offers live streaming of select sporting events, so you can keep track of the action as it unfolds.
In addition, the Bet9ja mobile app features several great bonuses and promotions, making it the perfect place to get started with sports betting.
With so much to offer, the Bet9ja mobile app is the perfect way to stay on top of all the latest sports betting.