If you're looking to deposit on Bet9ja, a few options are available.
In this blog post, I will outline how to make a deposit using either your debit or credit card and how to fund your account using services like Quickteller, Flutterwave & Paystack.
I will also provide some helpful tips for keeping your account safe and secure.
So whether you're new to online betting or need a refresher, read on for everything you need to know about how to fund a Bet9ja account.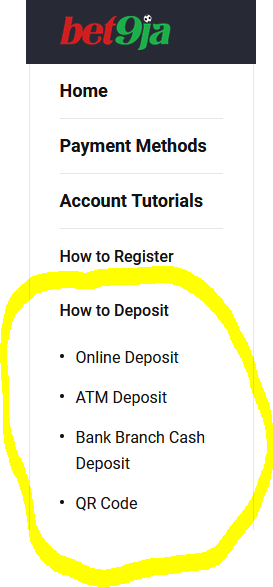 Methods For How To Deposit On Bet9ja
Bet9ja has four methods to fund your Bet9ja account: Online, ATM, Bank Branch Cash & QR Code.
With all four methods, your account will be credited instantly.
Online Methods
Interswitch
Quickteller
GT Bank
GT Bank USSD
Polaris Bank
OPAY
NIBSS
Zenith
Zenith USSD
Providus Bank
UBA Instant Bills Pay
UBA USSD (Magic Banking)
Unity Bank USSD
FirstMonie
Heritage USSD
Fidelity USSD
Sterling OnePay App
PalmPay
C'GATE USSD
Astropay
Bank Cash Methods
Bank Deposit
Stanbic IBTC
Unity In-branch
QR Code
There is no fee for deposits made using this payment method. The minimum amount is ₦100, and the maximum is ₦10,000.
Step 1: Log in to your Bet9ja account with your username and password using the function provided at the top section of the website.
Step 2: Select "Deposit" from the drop-down menu.
Step 3: This will open up another window. Click on "QR Code Payment".
ATM Deposit To Fund Bet9ja Account
This payment method has an NGN100 + 1.25 percent up to NGN50 charge for deposits.
Fund your Bet9ja account with an ATM near you.
It's as simple as using an ATM card and your personal Bet9ja User ID to deposit funds to your Bet9ja account.
This Bet9ja User ID can be found at the top right corner of the website when you log in or the last numbers in your Bets List. ***Please note that it is not your username***
Step 1: Visit any Quickteller/Interswitch enabled ATM.
Step 2: Insert your card and enter your PIN code to continue.
Step 3: Depending on the bank ATM, click on "Pay Bills" or "Quickteller".
Step 4: Determine the nature of your bank account.
Step 5: You will be directed to choose a payment option – click "Pay Merchant" or "Others" depending on the ATM.
Step 6: At this step, you'll be asked for your Bet9ja Merchant Code, which is 04226901.
Step 7: Input your Customer Reference number, your Unique Bet9ja UserID which can be located in the top right of the desktop website or the last numbers in your Bets List.
Step 8: Input any amount you want to deposit.
Step 9: Enter your phone number and click on "Proceed".
Step 10: Once the payment has been completed, you will receive a notification via email that it was a success.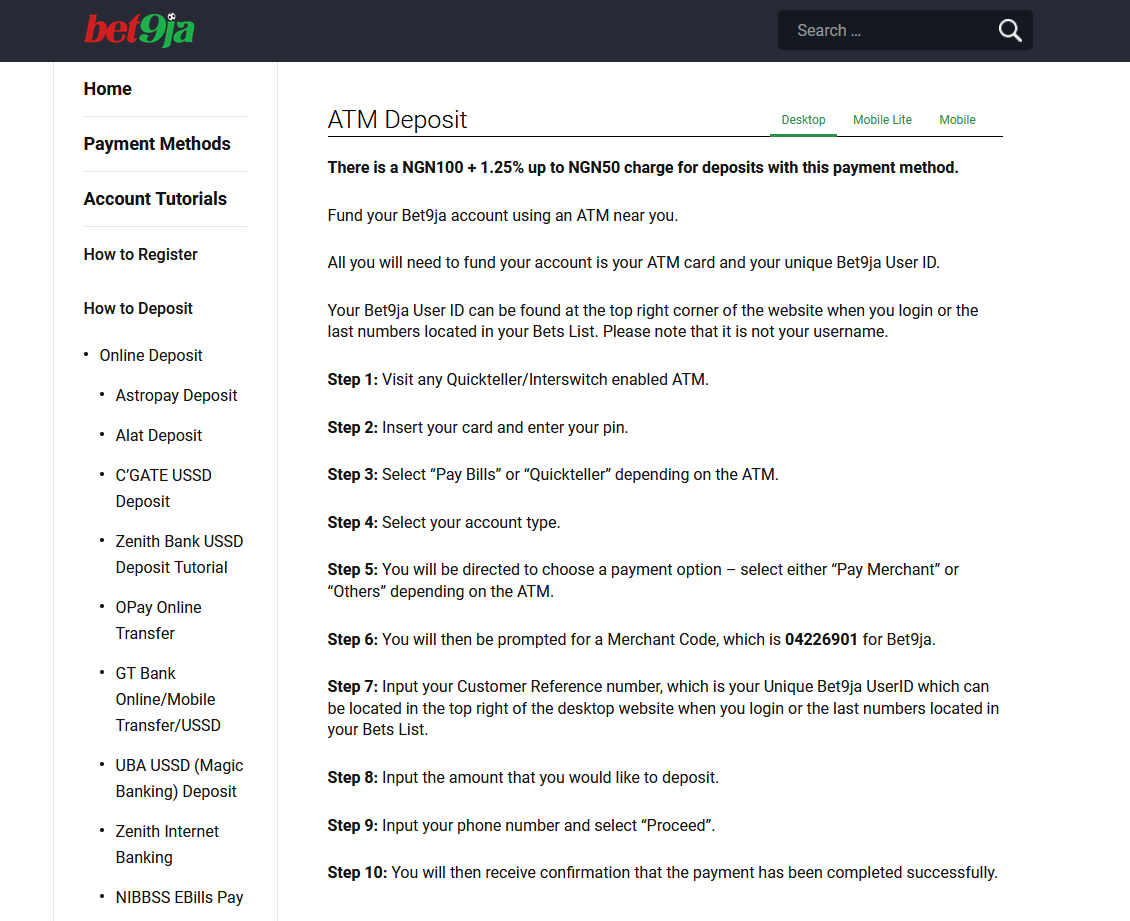 What is Bet9ja User ID?
This is the user ID that you will find on the top right side of your account.
Deposit On Bet9ja Using 737
Step 1: Enter the amount you wish to deposit using the USSD code: *737*50*AMOUNT*500#.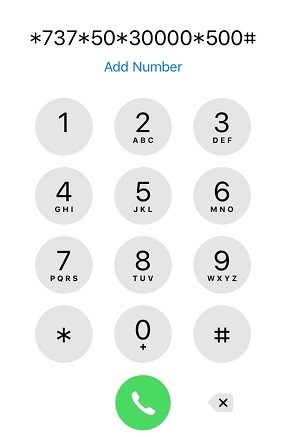 Step 2: Enter your Bet9ja user ID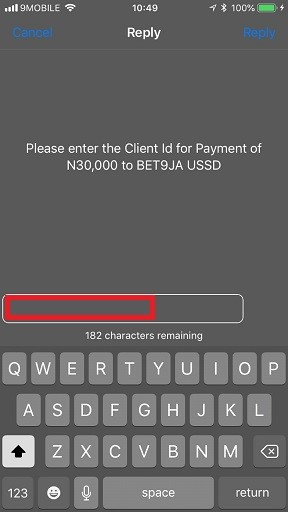 Step 3: Authorize the transaction after you've double-checked your account information.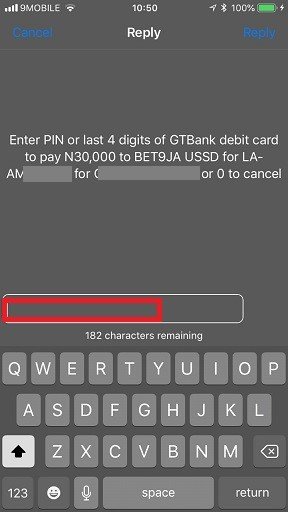 Step 4: Upon successful payment, your betting wallet will be credited instantly with the deposit amount, and you will receive an email confirmation.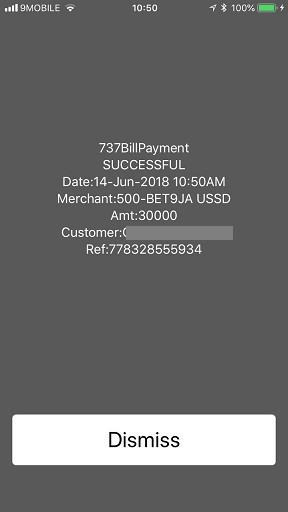 Deposit On Bet9ja With USSD Code
GT Bank Online/Mobile Transfer/USSD – https://help.bet9ja.com/gtbank-deposit-tutorial/
Fidelity Bank  USSD Deposit – https://help.bet9ja.com/fidelity-bank-ussd/
Zenith Bank USSD Deposit Tutorial – https://help.bet9ja.com/zenith-bank-ussd-deposit-tutorial/
C'GATE USSD Deposit – https://help.bet9ja.com/cgate-ussd-online/
Unity USSD & In-branch – https://help.bet9ja.com/unity-bank-ussd-unity-bank-in-branch/
Heritage USSD Deposit – https://help.bet9ja.com/heritage-ussd-deposit/
UBA USSD (Magic Banking) Deposit – https://help.bet9ja.com/uba-ussd-magic-banking-deposit/
Conclusion
Deposit methods may vary depending on your location. However, the general process is relatively simple.
If you have any issues depositing money onto your Bet9ja account or have any further questions about the process, please do not hesitate to contact our customer service team for assistance.
If you don't already have a Bet9ja account, register an account today to start playing Bet9ja, and with some luck, you can get huge winnings.
This Bet9ja promotion code: YOHAIG, will entitle you to a welcome bonus fund of up to ₦100,000 with your first payment.
Thanks for reading, and we hope you enjoy betting on Bet9ja as much as we enjoy providing you with this platform!
FAQs
How much is the Bet9ja minimum deposit?
The minimum deposit for Bet9ja is ₦100, and you can use any of the methods described above to transfer money to a Bet9ja account.
How do I fund my Bet9ja account with the FCMB USSD code?
At the moment, there is no option available for FCMB USSD. You must go to any FCMB branch to fund your bet9ja account using a cheque or the funds' transfer form.
How can I fund my Bet9ja without OTP?
How do I fund bet9ja account with First Bank?
Deposits made using this payment method are free.
If your transaction is approved, the funds will be credited to your account immediately.
Step 1: Pay money into your Bet9ja account at any First Bank location.
Step 2: Pay into your Bet9ja account with a First Bank cheque or funds transfer form (no cash option available).
Step 3: Complete the slip with the following information:
Name of the account: Bet9ja
Account number: Your Bet9ja UserID
Depositor's name: Your name
Amount: The amount you wish to deposit.
Cheque No: Enter your First Bank cheque number if paying with cheque
Step 4: Fill in your First Bank cheque/funds transfer form in favour of Bet9ja.
Step 5: Take the deposit slip and the First Bank cheque/funds transfer form to the cashier and request that your payment be made to Bet9ja only through the FIRST CONSOLE platform.
Step 6: Upon completion of the transaction, a receipt will be provided to you. Keep this receipt for your records.
Many Nigerian punters ask how to get Bet9ja's old mobile.
Some prefer to use the old version of the Bet9ja mobile app because it is more familiar and easier to navigate.
Others like the aesthetic of the old design.
Regardless of the reason, it is possible to access the old mobile version of Bet9ja.
The first step is visiting the Bet9ja website and logging in to your account.
Once logged in, click on the "My Bets" tab at the top of the page.
Next, click on the "Odds" tab and select "Classic View."
This will take you to the old version of Bet9ja's mobile site.
If you bookmark this page, you can easily access it in the future.
However, remember that this classic view is only available on the mobile site, not the desktop site.
As a result, you will need to use your mobile device if you want to continue using the old version of Bet9ja's mobile app.