How To Get Bet9ja Old Mobile?
The best and only way to get the old version of the
Bet9ja
mobile app is to:
Visit this URL
on your mobile device – https://old-mobile.bet9ja.com/Home.aspx and bookmark it.
You must be a
registered Bet9ja user
to access the old mobile.
Follow these simple steps to access the old Bet9ja mobile and register an account:
First, visit this URL: https://old-mobile.bet9ja.com/Home.aspx.
Click on the Register icon, which is third from the left.
You must provide a valid email address, name, and date of birth to register.
If you sign up with Bet9ja, you can get ₦100,000 for free. Enter the Bet9ja Promotion Code YOHAIG to get the total bonus when signing up.
Clicking "Continue" will take you to the next page.
Before pressing the Continue button, ensure you've entered all the necessary information.
After you sign up with Bet9ja, you can put money in your account. Then you can start playing Bet9ja.
When using Bet9ja's old mobile site, using the same username and password each time you log in and place bets is best.
But, the new
Bet9ja
mobile site aims to improve on the simple look of the previous edition.
The new sports betting app looks nicer and has lots of new features. This will make it more fun to use.
Those new to technology or with a limited understanding may need help with this version.

Reasons to use the old Bet9ja version?
With the fast-changing technological needs for design and visual layout, Bet9ja reworked its old mobile version.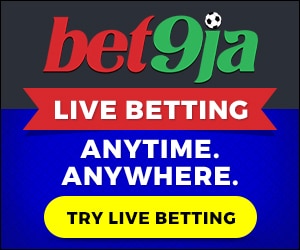 Compared to the old mobile site, the new one was expected to have a much enhanced and optimized design.
The old Bet9ja mobile app has remained a popular choice for gamblers. An essential factor in the continued popularity of the old mobile site is its compatibility with older mobile phones.
The outdated mobile app's compatibility with older phones has become popular among online gamblers.
The old Bet9ja mobile has won over the hearts of gamers in a country where many states encounter slow internet connectivity because of its stability, even on slow networks.

Many people still rely on the old Bet9ja mobile app because 3G internet is available on most phones.
"If it ain't broke, don't fix it," goes the adage. So, like many others in the industry, bettors are wary of any changes that might alter their betting routines.
As long as Bet9ja continues to function, it will be the preferable option for most players acclimated to the traditional online betting method.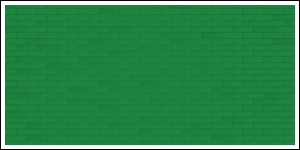 The New Bet9ja Mobile App
On your smartphone, you can place live bets on various sports worldwide.
With their custom-built app, you can enjoy many exciting casino games!
You can access your Bet9ja.com acct anytime, including your deposits, withdrawals, and account history.
Up to ₦100,000 for all new customers, plus an additional ₦50,000 betting house bonus! One hundred seventy per cent and more significant boosts for all!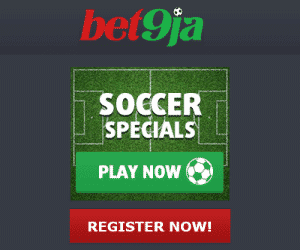 The more options you have, the more money you get!
Advantages of using the Bet9ja Old Mobile Site
It's free to get
a simple, intuitive, user-friendly interface allows participants to place wagers while moving.
Suitable with a wide range of smartphones, even some that are decades old.
Quick access to all the features of the main website.
Payments are fast and straightforward.
Disadvantages of the Bet9ja Old Mobile Site
Download required
A drain on the phone's internal memory.
Updates may be required regularly.
Conclusion
We have shown you ways to access Bet9ja's old mobile on your phone in Nigeria.
Bet9ja has outlined some simple steps that might help.
They offer mobile apps (.apk file) for their casino and sportsbooks but do not download them from unknown sources.
Here is a reliable source for how to download the app to your device – https://promo.bet9ja.com/mobileapps/
Bet9ja does not sponsor this article but offers excellent bonuses to new players who sign up!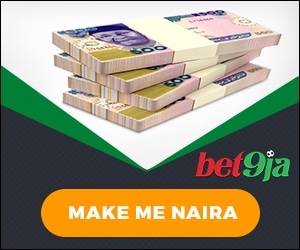 Bet9ja is the top Nigerian online betting website in Nigeria. They offer punters a welcome bonus of up to 100,000 Naira.
Click the following URL to create a new account if you haven't already done so – https://register.bet9ja.com/?promocode=yohaig.
Did You Know?
Smartphone Penetration in Africa: As of 2022, the smartphone penetration rate in Africa was around 50%, and it's expected to increase rapidly in the coming years. This growth in smartphone usage could potentially lead to an increase in the use of mobile betting platforms like Bet9ja's old mobile platform.

Global Online Gambling Market: The global online gambling market was valued at USD 63.53 billion in 2022 and is expected to grow at a compound annual growth rate (CAGR) of 11.7% from 2023 to 2030. The rise of online gambling platforms like Bet9ja contributes to this growth.

Mobile Gambling: Advanced technologies in mobile phones have resulted in realistic gaming visuals in smartphones leading to increased access to online gambling through mobile phones. For instance, betting applications such as Bet9ja can be accessed on iOS and Android smartphones.

Cryptocurrency in Gambling: The adoption of blockchain technology has also impacted market growth significantly. In addition to regular payment modes, gambling applications and websites have begun accepting payments via the blockchain. This offers fast and safe transactions with fewer regulations and restrictions for cryptocurrency transactions.

Sports Betting Dominance: The sports betting segment dominated the online gambling market with a revenue share of approximately 49% in 2022. The rise in popularity of sports betting gambling on games such as soccer, coupled with high internet penetration, has advanced the market growth.
FAQs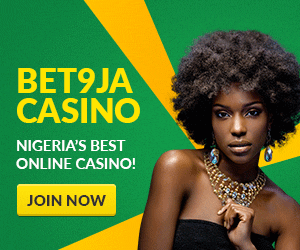 How To Play Booking Code On Bet9ja Mobile?
Step 1: Log out of your Bet9ja account to place your wager. When you are on the homepage, click the menu icon in the lower-left corner of the bar and then choose the "Book a Bet" icon in the Quicklinks section.
Step 2: Read the 'How to Book a Bet' section and follow the instructions. Using the "Booking code" field, type in the code you want to load and press the "load" button.
As a reminder, wagers are placed using the odds in effect when a payment is made.
How To Book A Wager On Bet9ja Old Mobile Site?
Step 1: Open www.bet9ja.com on your old phone or tablet to get started.
Step 2: Don't access your acct at all (if you already have one).
Step 3: Select the games you want to wager on to place a wager.
Step 4: Enter your desired stake and click the 'Bet' green button to place a wager.
Step 5: You'll be taken to a new page where you must copy the reservation number.
Step 6: Visit a Bet9ja shop to verify the stake and present this booking number.
Step 7: The cashier will place the wager after you've made the payment.
How To Fund Bet9ja A/C With UBA Bank Account Mobile App?
Step 1: USSD (Magic Banking) Deposits at UBA.com attract a fee of N20 plus VAT.
Step 2: To begin, dial the appropriate USSD code, which is: 91922*Your User ID#
Upon logging in to your Bet9ja acct, you'll see your UserID in the upper right-hand corner of your screen.
Step 3: Enter your 4-digit UBA Magic Banking PIN in the second step of the registration process.
Decide on a payment method (if you have more than one acct).
Step 4: The fourth step is to confirm your username and select Yes to proceed.
Your wallet will be credited with the deposited amount, and you will receive a text message confirmation once the payment has been completed.
How do I find my Bet9ja user ID?
The Bet9ja User ID is located in the upper right corner of the website when you first log in to use that service. To avoid confusion, this is not a username.
How do I login to my Bet9ja account?
Step 1 – Go to https://sports.bet9ja.com/.
Step 2 – Click the green "Login" button top right corner of the page.
Step 3 – Enter your username & password in the spaces provided.
Step 4 – Click the green "Log in" button
Step 5 – That is all!
Step 6 – If you do not have an account, get one here – Bet9ja registration.
How can I fund my Bet9ja without OTP?
You can fund your a/c by using either online, bank cash, or ATM to deposit money into your sportsbook a/c.
Can I have two Bet9ja accounts?
No, you are only allowed one Bet9ja account. Point no 6 of their Terms of Use says the following:
Every Customer may only open one account with us. Bet9ja retains the right to close the betting account of any Customer who has opened multiple betting accounts under his/her name or different names.
Suppose we have reasonable grounds to believe that multiple betting accounts (also under different names) have been opened to defraud the Company. In that case, we retain the right to cancel any transaction related to the fraud attempt.
Can I delete my bet9ja account?
Yes, it is possible to delete your Bet9ja acct. Email them at
[email protected]
or through your Bet9ja acct if you want to deactivate your a/c and remove all of your user information. Account details, the reason for deactivation, and a valid ID card are required.
How do I contact bet9ja by email?
You can contact the Bet9ja customer support team via email using this email address:
[email protected]
.
How much does it cost to be a bet9ja agent?
To register as a Bet9ja agent, you must pay a ₦50,000 administration fee.