How To Play Bet9ja Online For Beginners: Step-By-Step Guide?
Bet9ja is one of the most popular online sports betting sites in Nigeria.
This website has lots of different sports to bet on. You can bet on things like football, basketball, tennis and more.
If you're new to Bet9ja and want to play online, this step-by-step guide will help you get started.
Step 1: Open a Bet9ja account
Before placing bets on Bet9ja, you need to open an account.
To do this, go to the Bet9ja website and click on the "Register" button at the top right corner of the page.
Fill out the registration form with your details and click "Submit".
Step 2: Make a deposit
Once your account has
been created
, you must deposit to place bets.
You can do this by clicking on the "Deposit" button at the top right corner of the page.
Pick the way you want to pay and put in your payment information. That will finish the transaction.
Step 3: Claim your welcome bonus
After depositing, you may be eligible for a welcome bonus from Bet9ja.
Click the "Claim Bonus" button at the top right of the page. Then follow what Bet9ja tells you to do.
Step 4: Start placing bets
Now that you have put in money and gotten your bonus, it's time to start betting!
Pick your favourite sport or competition from the list. Then pick what kind of bet you want to make (like a single bet or an accumulator).
Enter your stake amount and click "Place Bet" to complete your bet placement process.
Step 5: Check your bets
After you make a bet, watch it.
You need to know when the bet is over and if anything changes (like if the event gets cancelled or postponed).
Go to the top right corner of the page. Click on the "My Bets" tab to see all your bets and their status.
How to Play Bet9ja Online and Win?
If you're new to online betting, click the online tutorials. Then, you'll learn to play the games you want on Bet9ja.
So, if you're unsure how to make your first deposit, perhaps, head over to their main menu and click on the tab "How to Deposit/Withdraw", and there you can read all the instructions.
Whenever you are unsure how to play Bet9ja and win, there is a way to find out with valuable tutorials.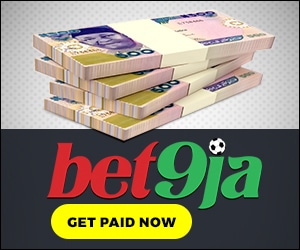 Click on any tutorial, whether depositing or placing a bet and learn all you need to know about their games.
You may see Lucky Pick, for example, and you're unsure how it works.
Click on the Lucky Pick tutorial on the Tutorials page on the website, and here you will see that Lucky Pick is a way to choose your favourite bets or events and save you time.
If you're having trouble knowing how to play Bet9ja and win or have any questions, click 'Contact Us', and we will happily help you with any queries or questions.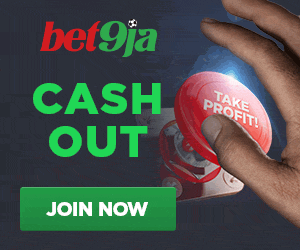 How To Place a Deposit?
Once you have set up your account and added your card or bank, select the payment method that works for you and click on Deposit.
When you deposit, you'll be ready to place the amount you wish on your bet. When you open your account and follow the instructions to use the Deposit feature, deposit in Nigerian Naira.
When you have deposited into Bet9ja, you don't have to stake the whole deposit on one event or game. Instead, you can split it over several events or games so your fun lasts longer!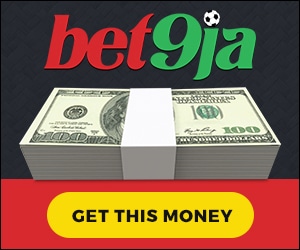 With so many events to choose from on Bet9ja, once you have made a deposit and know how to play Bet9ja, you will find something interesting.
You can deposit a minimum of NGN100 and a maximum of NGN10000 with a debit card. However, only Nigerian debit cards can be used on their website.
You can even use your card to deposit at an ATM if that's an easier way for you.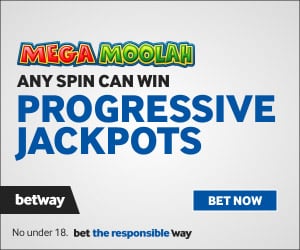 How To Place a Sports Bet?
If you're considering playing in the Sports section, head to their sports page and click the event you want to place your bet on.
Within that event, there are several different markets.
For example, you might want to choose a team to win or for both teams in a game to score.
Click the chosen odds to add your bet to your virtual bet slip.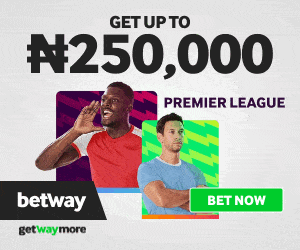 You can choose whether there could be more than one goal in the game (Over 1.5) or even combine different bets. For example, if soccer is your sport of choice, Manchester United are playing a match against Arsenal.
You believe that Manchester United will win 3-2 by selecting 1 for the selection for Manchester United to win at home and that in this game, you will see Over 2.5 goals; in this, you would win both parts of your bet.
Take your time to learn about the odds. Odds are the likelihood of an outcome, the likelihood of winning. They work by being calculated as a ratio of the number of events that provide an outcome to those that don't.
The Bet9ja website shows the odds of games or events so you see the best chance of winning Bet9ja.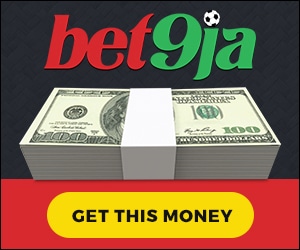 Depending on the odds of that event, and the outcome, winning is possible on Bet9ja. So if you want to win big, you've entered the right place.
You'll be spoilt for choice by many games or events you can bet on, so choose something that catches your eye!
Live Betting
Live Betting is an exciting option as it allows you to bet on events while they are in play.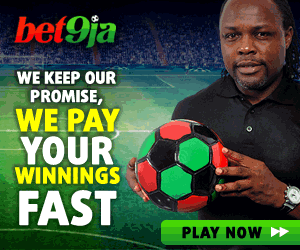 So, for example, if you are betting on England vs Spain game and the game has already started and it's 0-0, you can click on Spain to be the first to score in the match and stake a bet. If Spain scores next, then you win!
The exciting thing about this type of betting is that the odds change as the game progresses!
So a surprise goal from the underdog or a shock red card for one of the players you like on a team can turn the game on its head!
It is an exhilarating experience that will keep you on your toes.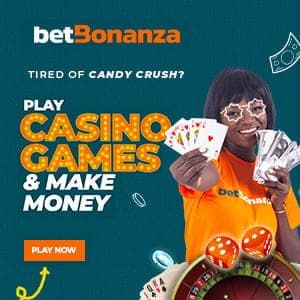 How to Withdraw Your Winnings?
If you win, your winnings are credited to your account, then you must request to withdraw it again to your bank account, or it can be used on another Bet9ja event if you want to.
You can bet on a maximum of 40 events on one coupon in your bet slip.
When you withdraw your winnings, you will see your winnings appear within 24 banking hours.
You may withdraw all or part of your winnings from a minimum of NGN1000 to a maximum of NGN9999999.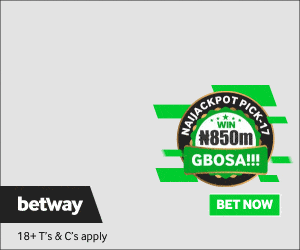 Conclusion
So, if you want to make money and have fun, start playing Bet9ja today. Make sure you use our tips in this article to give yourself the best chance of winning, and remember to have fun while you're at it!
It is easy to become an expert on how to play Bet9ja quickly, but of course, it's not easy to predict the results!
Gambling is an exciting way to pass the time, but if you feel you have played too much, you must take a break.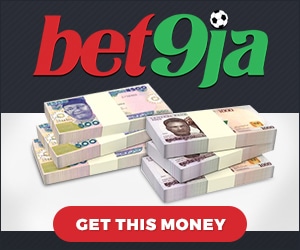 Do not see gambling as a way to make money but to have fun.
You should limit how much money to spend and be sure you don't exceed your limit.
It would help if you were having fun, so rather than chasing your losses, accept the result of your event as entertainment.
Make sure you know the rules of the game and stick to the games you understand, and be sure to see the house edge to know your odds before you click on an event to bet on.
Don't bet if you've been drinking or taking drugs, as you may not know your limits, and it can be dangerous to click on gambling sites.
Don't bet if you're attempting to find an escape from loneliness or depression, as gambling should only ever be seen as a fun way of entertainment.
FAQs
What Are The Rules Of Bet9ja?
1. The minimum stake is NGN 100.
2. The maximum payout for Bet9Ja on any given day will not exceed NGN10,000,000,000. If the cumulative payout on all Bet9Ja tickets on any given day exceeds this figure, winnings on each ticket is adjusted accordingly. eg. If the daily winnings paid out by Bet9Ja equals NGN 20 billion and your original ticket has a win amount of NGN 2,000,000, the amount paid to you will be NGN 1,000,000. All documentation is made available.
3. A bet is not valid until a transaction code has been issued by Bet9ja prior to the betting event. All bets that have not been confirmed before the start of the betting event by the issuance of a code is considered void. The printing of a bet that has not yet been confirmed by Bet9ja will not be considered as a valid receipt. Bet9ja only recognizes bets that appear as confirmed on the bet list of the betting account. Bets which do not directly appear on Bet9ja's files or records are not valid. If you are unsure about the validity of a bet please check your Account or contact our Customer Service.
4. It is up to the Customer to verify that the number of bets placed and the amount staked are coherent with his will before confirming the bet. Once confirmed the bet cannot be changed or cancelled by the Customer. All odds are subject to possible changes. The official odds are those indicated by Bet9ja in the bet receipt.
How to get Bet9ja's old mobile is a question that some Nigerian punters ask.
The answer is straightforward. Although the company has updated its app and moved to a new mobile site, the old mobile version is still accessible.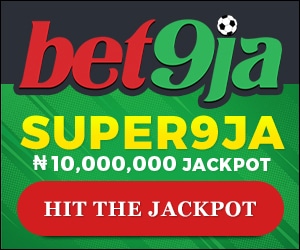 To access it, go to the bet9ja mobile site and scroll down to the bottom of the page.
There you will see a link that says "Old Mobile."
Click on this link to take you to the old mobile site.
You can create an account and start betting on your favourite sports.