Bet9ja is a Nigerian online bookmaker that offers its customers the ability to bet on a variety of sporting events.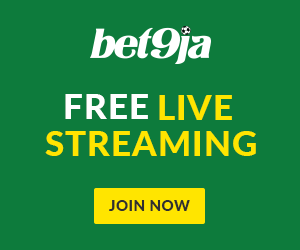 If you have recently won a bet and are wondering how to withdraw from Bet9ja, this article will show you how to do it.
We will walk you through the process of withdrawing money from your Bet9ja account, step-by-step.
So, whether you're a seasoned pro or a newbie just starting out, keep reading for all the info you need to make your withdrawal.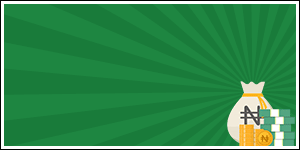 How To Withdraw From Bet9ja

Account To Your

Bank Account
Only the registered bank acct can be used for your Bet9ja withdrawal. The money can't be withdrawn using any other payment method.
The first step is to log into

your account

and

select '

Withdraw' from

the

My

Account drop-down menu.
Please keep in mind that the name on the bank a/c must match the name on your account registration details before continuing.

If you don't comply, your account will be suspended until you provide identification and a bank statement proving that you own the bank a/c you entered.

Please go to 'Manage Bank Account' and select 'Add Bank Account' to register your bank account.
Complete the fields with accurate information about your a/c.

To make a withdrawal, go to the "My Account" menu, select "Withdrawal," enter the desired amount, and then select the appropriate account number from the drop-down list.

Lastly, confirm your withdrawal by clicking the "Make Withdrawal" button. Please be aware that N1,000

is the

bare minimum

you can

withdraw.
Your OTP (one-time-password)

will be

sent to your phone via SMS or e-mail, depending on which method you select

in the

step above.

The withdrawal

will be

requested once the correct OTP is entered.
Bet9ja

Minimum Withdrawal
The minimum withdrawal is ₦1,000.
Bet9ja

OTP For Withdrawal
To verify your request for withdrawal, you'll need an OTP (one-time-password). It's sent as an email or text message.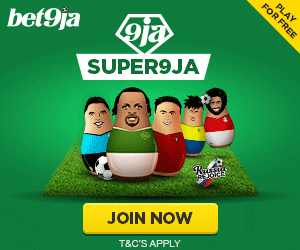 Bet9ja

Weekend Withdrawal
Requesting a Bet9ja withdrawal between Friday noon and Sunday midnight will result in your funds being delivered to your a/c on Monday morning. This is due to the fact that any request for withdrawal from Bet9ja made on a weekend is processed on the first working day following the weekend.
Can I

Withdraw ₦1,000 From

My Account

?
Yes, a ₦1000 withdrawal is possible with Bet9ja.
How Long Does It Take

To Withdraw From Bet9ja

?
Debit and credit card withdrawals typically take between three and five bank working days to be processed. Within five business days of receiving a manual bank transfer payment, you will receive your money.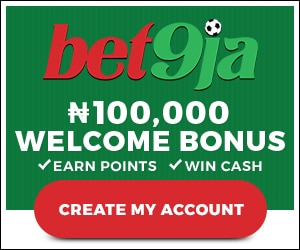 I Can't Withdraw Money From

My Account
If you have any withdrawal issues, you can contact Bet9ja on 01-8889309 or 0-15158888 or 01-4405145 or 08099990939. Their operating hours are 08:00 to 21:00. You can also reach their customer service via Twitter: https://twitter.com/Bet9jaHelp.
Bet9ja withdrawal

terms

and

conditions:
The User may withdraw the available cash balance of the Account (this will include any winnings received from any bet made from the cash balance of the Account) by making a withdrawal request. The withdrawals can be made into the bank ac only, such account registered under your Account subject to Clause 1 of this Section V.
Bet9ja reserves the right to reject any withdrawal of funds if it appears to be linked with the transactions predominantly performed with the purpose of allowing the transfer of money from one payment method to another, including, without limitation un-played deposits withdrawals and in the event the User cannot provide satisfactory evidence of the payment method ownership.
Bet9ja may undertake any verification checks at withdrawal as may be required by Bet9ja or by third parties (including, but not limited to, regulatory bodies). Bet9ja may suspend the availability of any withdrawal method and/or the withdrawal function available under the Account until the completion of the verification checks and/or suspend the Account and/or any of the Services availability.
Without limiting the provisions of Clause III (3), upon withdrawal request initiated by you, you may be requested to send us a copy of your ID (front/rear) and any or all of the following documents :
– In case of credit card transactions, a copy of the card used to make the payment, showing the last 4 digits only;
– A copy of an official document (bank statement, debit card statement etc.) no older than one calendar month, showing your name, billing address, bank account number and Bet9ja related transactions where applicable;
– Any other document that may be relevant in order to complete the check.
Your cooperation and compliance with our requests will speed up the verification process.
The withdrawals are generally processed within 5 banking days, subject to verification process which may apply. Bet9ja does not accept any liability for any delays which may be due to the payment provider.

Conclusion
Bet9ja withdrawal can be a difficult process but with the right information and tools, it can be done relatively easily. Make sure to read through all the terms and conditions on the website before making any withdrawals to ensure that there are no hidden fees or delays. If you have any questions about the process, don't hesitate to reach out to customer service for assistance.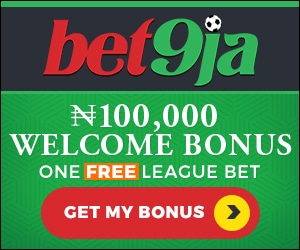 So, if you are feeling stuck and don't know how to withdraw your money, hopefully, this article has given you some ideas on how to withdraw your money from Bet9ja.
If you have not signed up for Bet9ja, you can signup here: Bet9ja registration using the Bet9ja promotion code YOHAIG to get a welcome bonus of up to ₦100,000, which allows you to play Bet9ja for a chance of becoming one of their highest winners in Nigeria.
Remember to always gamble responsibly and never put yourself in a position where you can't afford to lose.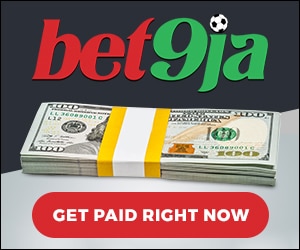 Have fun and good luck!
Thanks for reading!
FAQs
Can I

withdraw ₦3000 from

my account

?
Yes, you can withdraw ₦3000 from your Bet9ja a/c.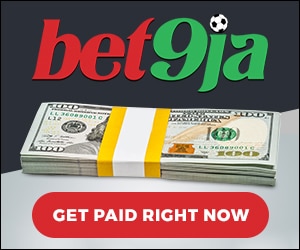 Can I

withdraw money from my

Bet9ja

a/c on Saturday?
If you make a withdrawal request on a Saturday, it will be processed the following Monday.
Way to transfer money from my

Bet9ja

acct to my phone?
A withdrawal request is not possible on your phone as the only way to get your money is to your banking account.
Can you withdraw

the Bet9ja

bonus?
Within 30 days of receiving the bonus, you must meet the wagering requirements and turn the bonus over. Only after the Welcome Bonus has been wagered at least 10 times on any sports market with odds 3.00 or greater can the bonus be withdrawn.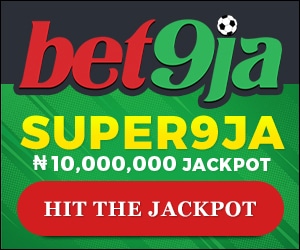 There are a few reasons someone might prefer to use the old version of the Bet9ja mobile app. Perhaps they are more familiar with the interface, or they may find the old features more user-friendly. Whatever the reason, it is possible to access the old mobile version of Bet9ja. Here's how:
First, visit the Bet9ja website on your mobile device. Then scroll down to the bottom of the page and select "Old Mobile." This will take you to the old mobile site, which looks and functions similarly to the old app. From here, you can access all of the same features as the new app, including placing bets, checking your balance, and withdrawing winnings.