Wale Edun, Nigeria's Minister of Finance and Coordinating Minister for the Economy, has made a significant statement regarding the country's financial strategy.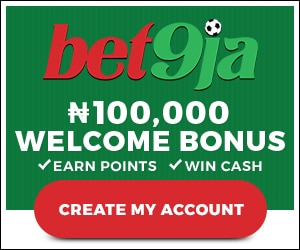 He announced that Nigeria cannot continue to rely on borrowing to fund its 2024 budget. This declaration was made during his appearance before the joint Senate Committee, which was interrogating the 2024-2026 Medium Term Expenditure Framework and Fiscal Strategy Paper, chaired by Senator Sani Musa.
Accompanied by Zacch Adedeji, the Executive Chairman of the Federal Inland Revenue Service (FIRS), and Patience Oniha, the Director General of the Debt Management Office, Edun emphasized the need for Nigeria to focus more on infrastructure spending as the best way to fund its annual budgets.
He highlighted the existing borrowing profile of the country and expressed a direction towards reducing the quantum of borrowing or intercepting deficit financing in the 2024 budget.
Editorial
The Finance Minister's statement about moving away from borrowing to fund Nigeria's budget is a pivotal moment for the country's economic strategy. It signals a shift towards a more sustainable approach to budget financing, one that relies less on debt accumulation and more on internal revenue generation, particularly through infrastructure development.
This approach is not only fiscally responsible but also essential for the long-term economic stability and growth of Nigeria. Investing in infrastructure can stimulate economic activity, create jobs, and ultimately increase the country's revenue base. However, this transition will require careful planning, efficient execution, and a commitment to transparency and accountability in government spending.
The Minister's stance is a call to action for a more sustainable and self-reliant economic future for Nigeria. It challenges the status quo of budget financing and opens up a conversation about how the country can better leverage its resources for economic development.
Did You Know?
Nigeria's Borrowing Profile: Nigeria has a significant borrowing profile, which has raised concerns about the sustainability of its debt levels.
Infrastructure as Economic Stimulus: Investment in infrastructure is widely recognized as a key driver of economic growth, creating jobs and boosting productivity.
Revenue Generation in Nigeria: Nigeria's revenue generation efforts are crucial for reducing reliance on borrowing and ensuring fiscal sustainability.
Role of FIRS and DMO: The Federal Inland Revenue Service and the Debt Management Office play critical roles in managing Nigeria's finances, including tax collection and debt management.
Global Trends in Budget Financing: Many countries are shifting towards sustainable budget financing methods, focusing on internal revenue generation and reducing dependency on external borrowing.