The Mayor of the London Borough of Southwark, Mr Michael Situ, has expressed his commitment to addressing Nigeria's out-of-school children crisis. He plans to host members of Nigeria's diaspora community in the UK to support the efforts of the Ibironke Adeagbo (IA) Foundation, a British charity active in Nigeria. This initiative aims to bring global attention to the educational challenges in Nigeria.
The Chief Executive Officer of the IA Foundation, Adeagbo, in a telephone interview with the News Agency of Nigeria in Abuja, revealed that Mayor Situ would be hosting industry leaders, politicians, philanthropists, and friends of the foundation. The event, scheduled for early next year at the Southwark Civic Townhall in London, is designed to showcase the foundation's work and impact and to engage the Nigerian diaspora in the UK in making a difference back home.
Adeagbo emphasized that the event would focus on mobilizing the international community to build a shared vision and harness resources to combat the issue of out-of-school children in Nigeria. Attendees will include members of the UK Parliament, councillors, politicians, philanthropists, corporate delegates, and other notable individuals.
Established in 2019 by Adeagbo, a Nigerian born in England, the IA Foundation has been passionately addressing the out-of-school crisis in Nigeria. According to UNESCO, Nigeria, Africa's most populous nation, has the highest number of out-of-school children on the continent, estimated at 20.2 million. The foundation has been actively drawing international attention to this crisis.
Last month, the foundation hosted a summit in Lagos, bringing together prominent Nigerians and activists to discuss the issue. Additionally, a fundraising event is planned in Lagos next March to help more children return to classrooms. President Bola Tinubu has assured Nigerians of his administration's commitment to repositioning the country's education sector.
Editorial
The initiative by the Mayor of the London Borough of Southwark, Mr Michael Situ, to tackle Nigeria's out-of-school children crisis is a significant step in addressing a major educational challenge. At Yohaig NG, we view this as a crucial collaboration between the Nigerian diaspora and international communities to improve the educational landscape in Nigeria.
The involvement of the diaspora in educational initiatives is vital, as they bring a unique perspective and resources that can significantly contribute to solving complex issues like this. The IA Foundation's efforts, led by Adeagbo, demonstrate the power of individual commitment and the impact of non-governmental organizations in driving change.
This initiative also highlights the importance of international cooperation in addressing global challenges. Education is a fundamental right, and the plight of Nigeria's out-of-school children is not just a national issue but a global concern. The involvement of international figures like Mayor Situ and organizations like the IA Foundation can catalyze significant progress in this area.
The collaborative efforts to address the educational crisis in Nigeria are commendable and necessary. It is a reminder of the collective responsibility we share in ensuring that every child has access to quality education. This initiative sets an example of how global partnerships can be formed to tackle pressing issues in developing countries.
Did You Know?
Global Education Crisis: Worldwide, there are millions of children out of school, with sub-Saharan Africa having the highest rates of education exclusion.
Diaspora's Role in Development: The diaspora communities play a crucial role in the development of their home countries, contributing through remittances, knowledge, and skills transfer.
UNESCO's Involvement: UNESCO plays a key role in monitoring global education trends and advocating for universal education.
Impact of Education on Development: Education is a key driver of economic and social development, with far-reaching impacts on health, equality, and stability.
Challenges in Nigerian Education: Nigeria faces unique challenges in its education sector, including inadequate funding, teacher shortages, and infrastructural deficits.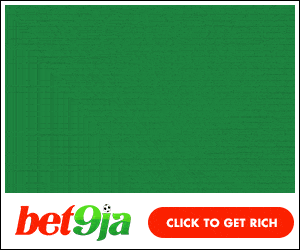 Author
Celima enjoys cooking, driving, and taking care of her two kids. She has a passion for cooking and loves to make different dishes that are healthy and delicious. Celima spends most of her time in the kitchen when she's not at work or with her children. When she's not cooking, Celima likes to drive around town and explore new places on an adventurous road trips with friends or family. But, when caring for her loved ones, no job is too big or small for this go-getter! Email Celima @ celima.sulaim[email protected]