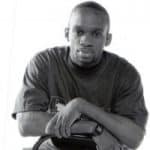 Ubaso Nwaozuzu
Editor-in-Chief
Ubaso Nwaozuzu is a content creator, digital marketer, and cigar enthusiast who loves DIY, people-watching, fishing, gardening, bodybuilding, cooking, and grilling. Ubaso has been an avid golfer for many years, and you can often find him on the golf course with his buddies. He also enjoys billiards and bowling in his free time and occasionally plays football or boxing to stay in shape. When he's not working or playing sports, he likes to relax by reading books about survival or wine tasting! Email: [email protected].
Zainab Sulaimon
Staff Writer
Zainab Abisola Sulaimon is a content writer who loves fashion design, reading, chatting, and dancing. In addition, she's devoted to her three-year-old Samoyed dog Zoey. She has always been fascinated with the art of writing, and she enjoys anything related to fashion, design, and reading. Zainab spends most of her free time browsing different blogs on these topics (sometimes even at work). She also can't resist chatting with friends online or in person about everything that makes life worth living – from food to family events! Dancing is another excellent exercise for Zainab that keeps her fit while having fun! Email: [email protected].
Felicia Komeja
Staff Writer
Felicia Komeja is a news content writer that loves to sew, travel, Copywrite, and read. She has one daughter, and her life revolves around this little girl who lights up Felicia's world with laughter. Email: [email protected].
Sharon Chima
Editor & News Writer
Sharon Chima is a content creator who loves sewing and interior decorating. She is devoted to her two daughters and will do anything for them. She's got a bright personality that always shines through in any situation, so she has no problem sharing who she is with the world! Sharon enjoys writing about her passions: sewing and interior decorating. And, of course, all things family-related. Email: [email protected].
Nissi Nwaozuzu
Editor & News Writer
Nissi Nwaozuzu is a woman with many talents. She loves writing, reading, knitting, sewing, and drawing. She also plays the guitar and sings beautifully. Mixed martial arts are one of her passions as well! Email: [email protected].
Celima Sulaimon
Staff Writer
Celima enjoys cooking, driving, and taking care of her two kids. She has a passion for cooking and loves to make different dishes that are healthy and delicious. Celima spends most of her time in the kitchen when she's not at work or with her children. When she's not cooking, Celima likes to drive around town and explore new places on adventurous road trips with friends or family. But, when caring for her loved ones, no job is too big or small for this go-getter! Email: [email protected].
William Etuwewe
Staff Writer
William Etuwewe is a versatile media professional at Yohaig NG with a rich digital communication, graphic design, and content strategy background. His career journey spans roles at Debbin Studio, Bodexng, Lelook Nigeria Ltd, and Stockfareapp. William holds a Higher National Diploma in Mass Communication/Media Studies from The Polytechnic, Ile-Ife, and a Digital Communication specialisation from Sniit Polytechnic. He is known for his creative flair, innovative approach to content creation, and commitment to excellence. Email: [email protected]